Is your insurance sales funnel design attracting the kind of leads you need? Consider these tips to bolster your strategy and generate more sales.
With a well-designed insurance sales funnel, you can separate yourself from the competition. Perhaps you already have a decent grasp of how to design a sales funnel and the general strategies to employ, but despite your best efforts, there's still something missing.
Designing an insurance sales funnel is wholly different from other sales funnels. The insurance sales funnel is more involved—more pointed—taking the consumer journey and breaking it down into precise, detailed steps.
The typical sales funnel begins with spreading brand and product awareness. It's what creates an interest in your company and a desire to buy your product. Then, after you sell that product to your prospects, you'll follow up with upsells and other deals. In contrast, an insurance sales funnel is more specific because you must consider the ongoing working relationship, future renewals, and referrals.
Understanding the insurance sales funnel is crucial to business success. Let's break it down into four easy-to-follow steps, which are near-guaranteed to impact sales.
Pre-Sales Funnel: Awareness
The U.S. insurance industry landscape is a highly competitive one, with thousands of companies and independent agents all vying for the same clients. Making your business stand out among the crowd begins with a savvy marketing strategy. This, in turn, rests on a sales funnel design that effectively promotes brand awareness.
Generating awareness starts before the prospect enters the sales funnel, and it's a crucial first step. After all, you can't sell to someone who doesn't even know you exist. At this stage, although the prospect likely hasn't yet identified the specifics of what they need, they're still open to solutions.
For example, they might be about to make a premium purchase that will require insurance, such as buying a home or a car. And that means it's essential for your presence to already be out there. Creating product awareness can be as simple as starting a conversation through ads, social media, or digital marketing campaigns.
Top of Funnel: Acquisition
The Top of Funnel (TOFU) stage is vital to lead generation.
Let's examine some actionable ways your sales funnel design can generate more insurance sales leads.
Everything begins with a valuable lead magnet, which is something you offer prospects in exchange for their personal details, such as an email address. The lead magnet could be an insurance rate comparison, a complementary policy review, or something broader like a contest, a quiz, or a guide—anything they might consider valuable enough to join your mailing list.
Ideally, your lead magnet offers a solution to an insurance-related problem they're currently facing or might face in the future. Perhaps they don't know how insurance works? Maybe they're struggling to understand the jargon. If your lead magnet answers their questions, it helps build trust in your company.
Your lead magnet, however, isn't powerful enough to attract new clients on its own. How, then, do you get closer to them—or find ways to draw them closer to your magnet?
Here are a few ideas you might want to try:
Run Targeted Social Media Ads
Prospects—Millennials and Gen-Zs especially—spend plenty of time on social media. Consider running targeted ads on Facebook and Instagram to move your lead magnet closer to where they are.
Make sure you build an attractive landing page for your lead magnet and then use social media ads to drive traffic to your website.
Start a YouTube Channel Dedicated to Insurance Education
YouTube bridges the gap between social media, entertainment, and education.
According to Pew Research, 51% of adults consider YouTube essential for learning.
Want to know how to do something?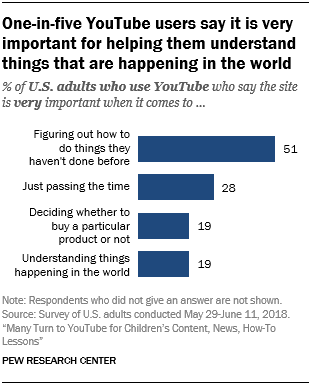 There's probably a "how-to" on YouTube with all the information you need. Are they wondering how to shop for car insurance? Perhaps your YouTube explainer can answer their questions while guiding them toward your company.
Beyond YouTube, similar content like this can work very well on TikTok as well as Instagram and Facebook Reels. These platforms have made it a lot easier to reach and build a new audience.
Build a Website or Blog Dedicated to a Specific Insurance Niche
Double down on your YouTube content by creating a blog or website with SEO-friendly articles related to your videos. Keyword research will tell you precisely what your prospects want to know.
There's no need to waste time coming up with topic ideas when Google puts the data right in front of you.
Middle of Funnel: Nurture
Now that your lead magnet and other awareness-spreading avenues have attracted prospects to your company, it's time to nurture them. Cultivating solid bonds between you, your agents, and your leads helps to inch them closer to buying insurance.
The middle part of designing your insurance sales funnel can be broken into three sub-categories: interest, option/consideration, and evaluation. All three are equally critical to lead relations, though prospects may fluctuate between these substages.
Interest
You see your prospects interacting with your content, which is generating interest in your company. Now's the time to hold their attention. How do you encourage them to find out more about specific ideas, concerns, or questions? Don't forget that they're not yet ready to buy anything, so this isn't the right time for a hard sell.
Instead, work on the relationship with your new lead—determine their end goals, and get an idea of the stressors in their life. For example, are they thinking about purchasing a big-ticket item, such as a new vehicle or house? Do this by maintaining a consistent brand voice and continue creating content your leads can relate to. You have them on your mailing list, so consider updating them with new blog posts, free trial offerings, and email campaigns.
By putting out feelers, you can get an idea of the content your leads to engage with most. As a result, you're able to put more effort into that content genre.
Opinion/Consideration
This stage is all about brand authority. As an agent, the brands you promote or sell will significantly influence the customer's decision.
Your clients may know the major brands that spend billions on advertising—like Geico, Progressive, State Farm, Farmers, and Liberty Mutual.
But as an independent insurance expert, you'll also want to present less widely known options that may be better suited for the client and their situation. Your expert knowledge of a particular market will help pull those prospects deeper into the sales funnel. Make sure your landing pages, ads, and other marketing tactics demonstrate that authority.
Evaluation
Most prospects get their information online. Although leveraging digital marketing opportunities is essential to improving the client experience, it's only half the battle. How you communicate with them online will make or break the relationship, and it begins by befriending Google.
On Google, insurance falls under the Your Money, Your Life (YMYL) category, which, according to Forbes, is content that "has the power to influence a major decision related to a person's money or their life." Google tracks this content for inaccuracies or misinformation and will flag pages with incorrect and outdated data.
Don't forget to follow up with leads after making them aware of your brand. Imagine answering all their questions only to push them toward a competitor because you didn't follow up.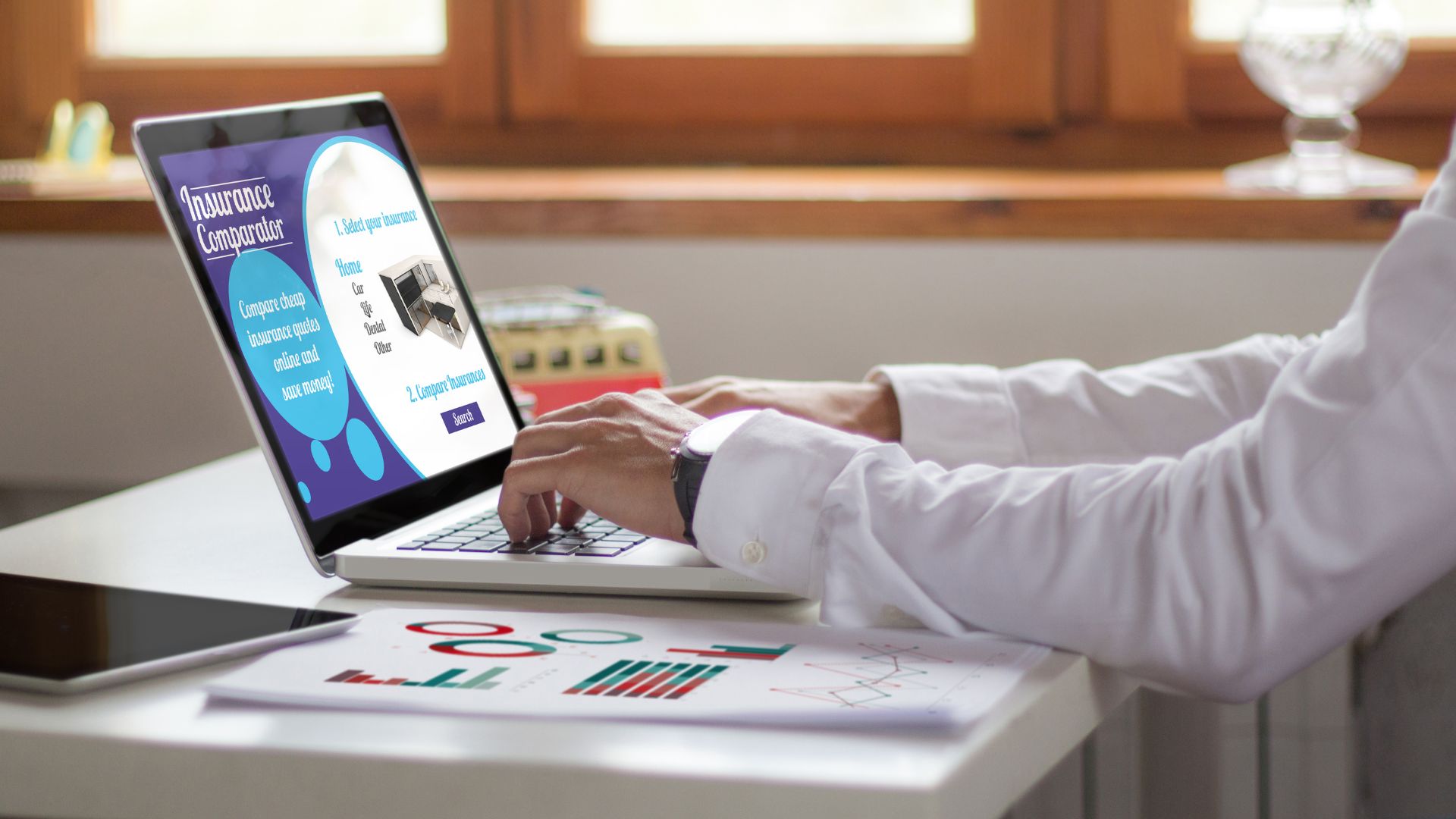 Bottom of Funnel: Decision
Your insurance sales funnel design ultimately ends with a decision. The question is, will the prospect buy or pass? This is where you can let your sales skills shine.
You've already got their attention, identified a pain point, offered solutions, and demonstrated brand authority on the subject. Now, all that's left to do is shake hands and close the deal. But the relationship doesn't end there.
A loyal customer will spend more money on your products in the long term. You might be selling them home insurance this year, but next year it could well be auto, life, health as well as commercial insurance too! Loyal customers also leave positive reviews, thus attracting a new wave of clients who value real testimonials.
However, just because you've got to this stage doesn't mean you're guaranteed a sale.
In fact, studies show that only 2% of sales happen during first contact. The decision stage involves offering them products and incentives they can't refuse.
For example, you might end a webinar with a unique discount code for attendees who make a purchase today.
Streamline Your Insurance Sales Funnel With Canopy Connect
A streamlined sales funnel design is the most efficient way to attract more prospects to your brand, convince them of your authority, and close deals. Leverage social media ad campaigns to meet your prospects where they are. It's already hard enough to hold their attention—made even more challenging in the digital world—so make sure your landing page is sleek, informative, and easy to navigate.
Once you've piqued their interest, it's time to learn more about their pain points and how your products might meet their needs. Keep that to yourself, though, like an ace up your sleeve, as they may not be ready to buy just yet.
If you played your other cards right, then that ace should help seal the deal during the decision stage. That's if an arduous information-gathering process didn't push those prospects away seconds before the finish line.
Nobody likes to fill out complex forms, and with Canopy Connect, they don't have to. Canopy Connect leverages automation to collect all the necessary information. The only thing you have to do is send your prospects a quick link via text message or email. They'll log in with their current provider information, and Canopy Connect will take care of the rest. No more long forms, multi-page questionnaires, and digging through files for policy numbers and rates.
Learn more about Canopy Connect today and strengthen your sales funnel design with instant information-gathering technology.